Being bold is beautiful, and face jewels can allow you to be both. There are two main types: Rhinestone stickers and face gems stickers. Here are the details for you to choose the one that is suitable for you.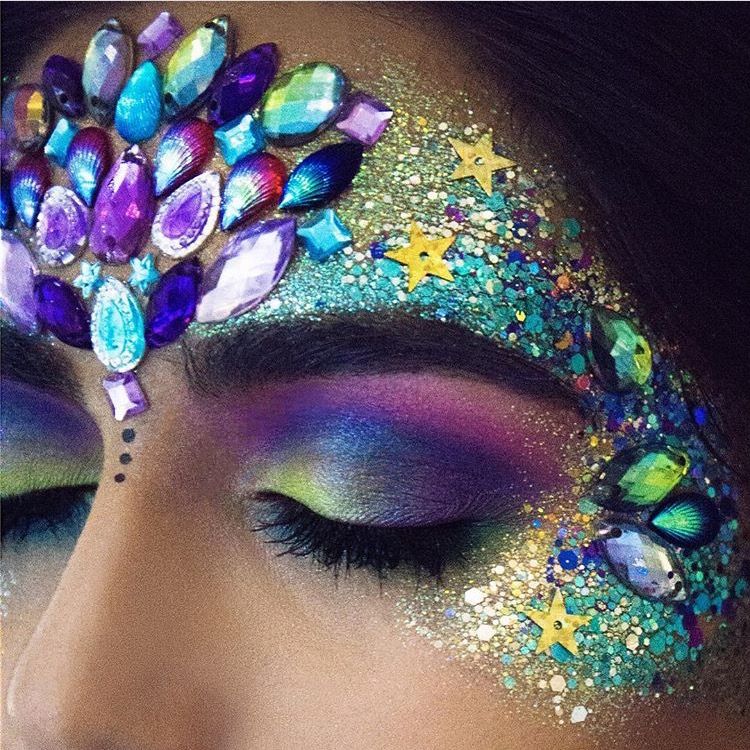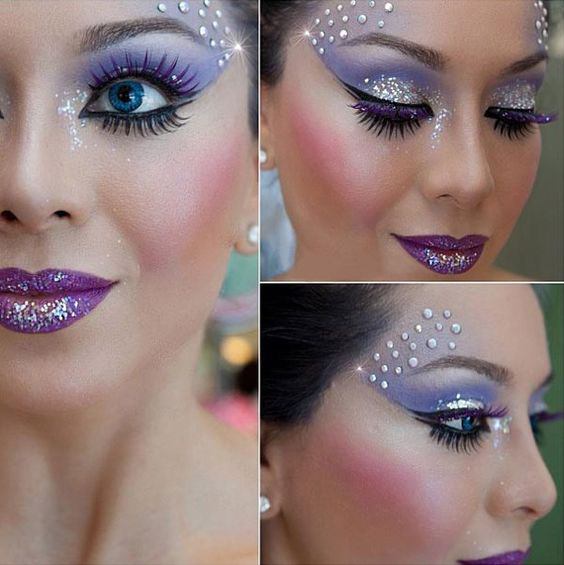 Rhinestone sticker
Rhinestone stickers are made of many separate self-adhesive gems. There are many different shapes of gems that could be made for rhinestone stickers such as stars, hearts, rectangles, ovals and etc. so you can create distinctive patterns by yourself, big or small. Since they're made of acrylic diamond, they'll be safe and durable to last for a festival or holiday party. If you find you love these so much you want to wear them a second time, you can just reapply them with eyelash glue. But some gems may be too small to be hard to peel off from the sheet.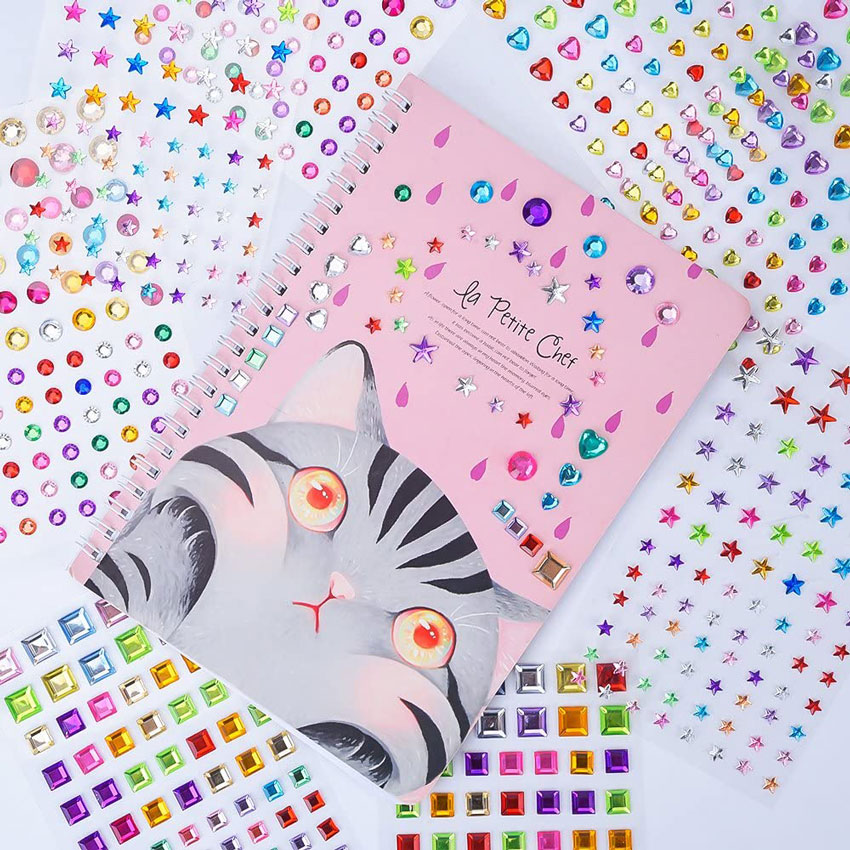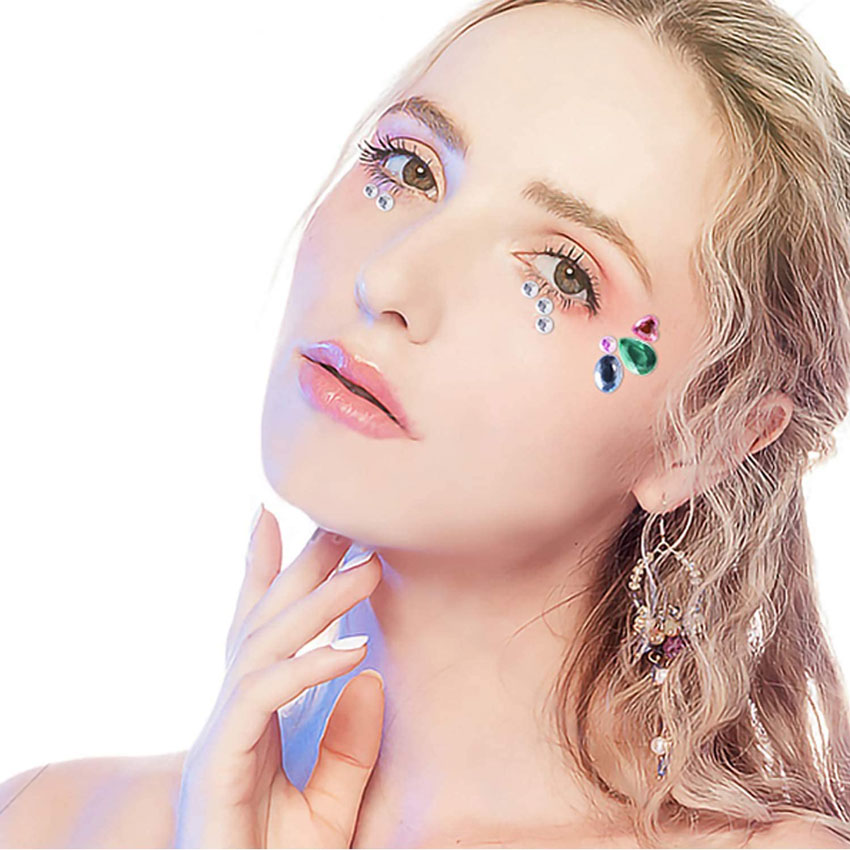 Face gems sticker is made of a sticker sheet, all the stones are placed on one sticker sheet, so it will help you save much time for decorating by yourself while still making you stand out in the group. Because there are many different kinds of stones, the face gems stickers have many different designs for you to choose from, but this kind is hard to be reused with eyelash glue.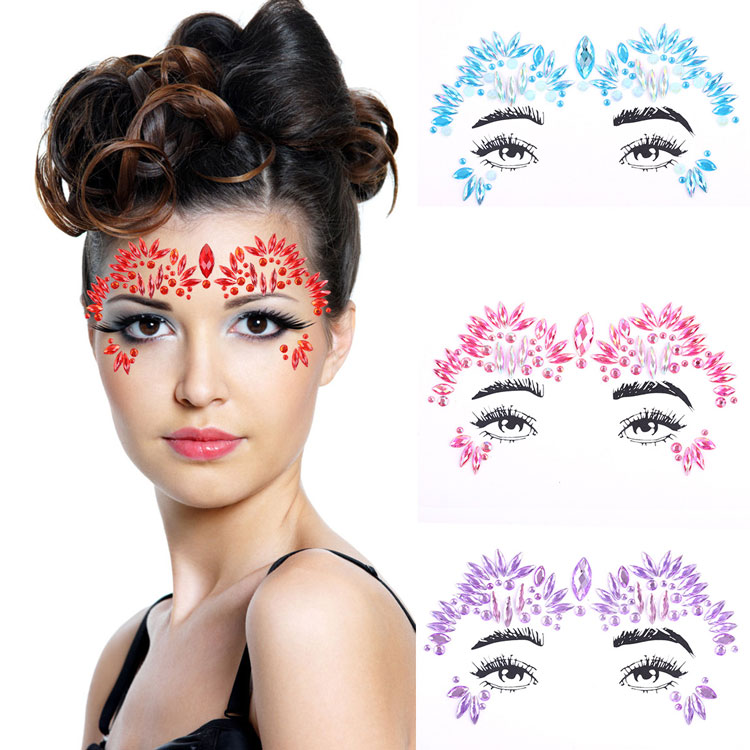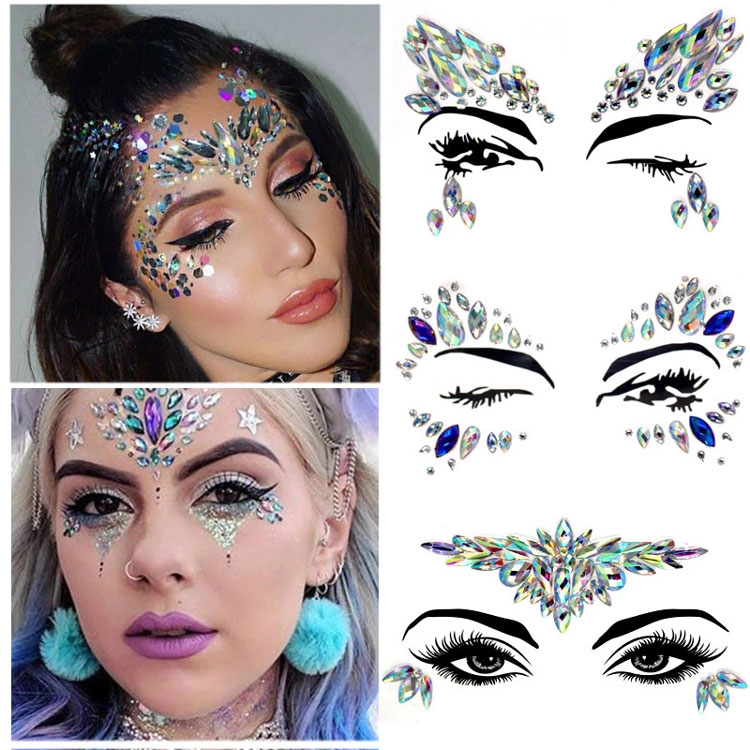 Don't miss out on an opportunity to make your parties and nights out extra fun by popping on some face jewels. Whether it's a face gems sticker or a rhinestone sticker, you can allow your creativity to flow and shine with as many patterns and designs as you want to stick on.
---
Post time: Nov-01-2022